Welcome Aboard! Garibaldi Charters proudly operates three charter fishing boats and one guide boat –
take a moment to check out each boat, and read about our crew.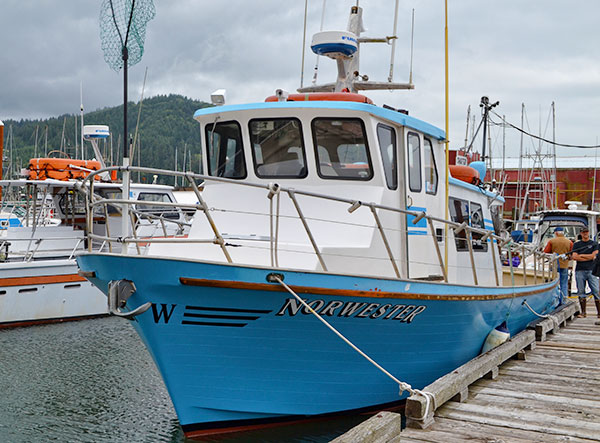 Norwester
Our original 43' Delta. Twin 3208 Caterpillar engines provide plenty of power, while a roomy walk-around deck and a large indoor cabin provide a comfortable ride. There is a head (restroom) on board, as well as life jackets for all. Complimentary hot coffee is available on all trips! The Norwester is certified for up to 21 passengers, however, we further limit the number of fishermen for trips such as Salmon, Halibut and Tuna to ensure a comfortable experience.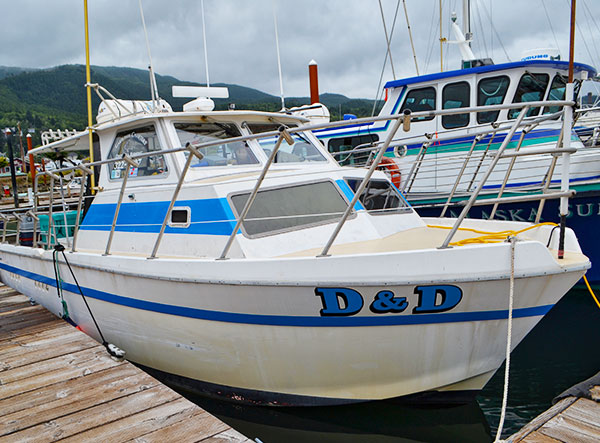 D&D
Newly re-powered! Our 36' Modutech now runs faster and quieter with a 425hp Diesel Cummins engine. Every inch a fishing boat, the D&D sports a walk-around deck as well as a small downstairs cabin with storage and some seating. There is also seating on deck with a cover overhead to minimize exposure. There is a head (restroom) on board and plenty of life-jackets for everyone. Free hot coffee is available on every trip. The D&D can fish up to 17 passengers, but the number of anglers is further limited on Salmon, Halibut and Tuna trips to provide a more comfortable experience.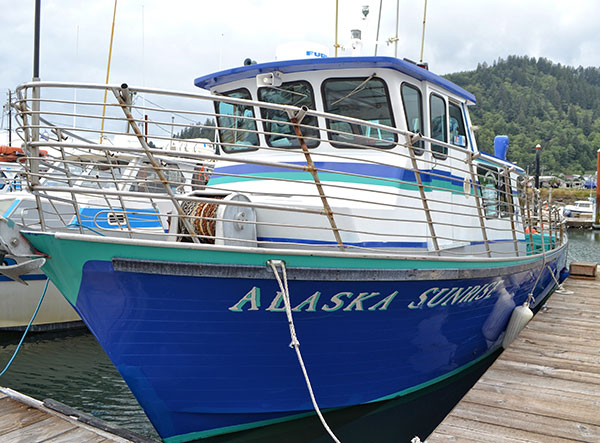 The Alaska Sunrise
The newest addition to our fleet is the 43' Delta, Alaska Sunrise. This vessel is spacious and comfortable, with plenty of indoor seating and room to stretch. Twin 3208 Caterpillar engines make the Alaska Sunrise fast and smooth riding. There is a head (restroom) on board, as well as life jackets for all. Warm up with our complimentary hot coffee! The Alaska Sunrise is certified for up to 21 passengers, however, we further limit the number of fishermen for trips such as Salmon, Halibut and Tuna to ensure a comfortable experience.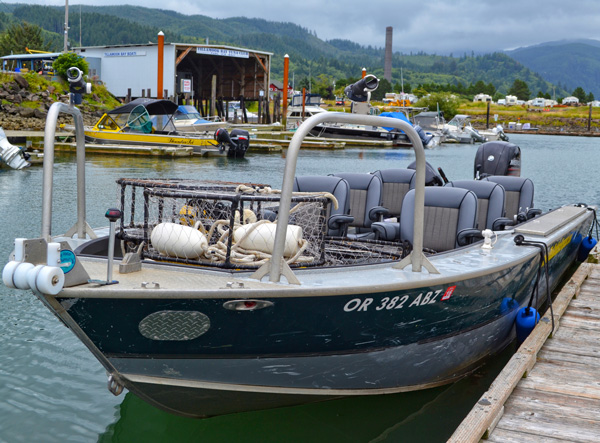 Waterskipper
A 25' Alumaweld sled. This boat serves not only as our Salmon boat, but also as our Bay Tour and Bay Crabbing vessel. It is outfitted with a 150hp Mercury outboard to get you to the fishing grounds fast, and a 9.9hp Mercury kicker to cruise while trolling. With a max capacity of only 6 passengers, you are sure to have a fun and memorable experience. Top-of-the-line low profile hydrostatic inflatable lifejackets are provided, and the Waterskipper is fully outfitted with safety equipment that surpasses Coast Guard regulations.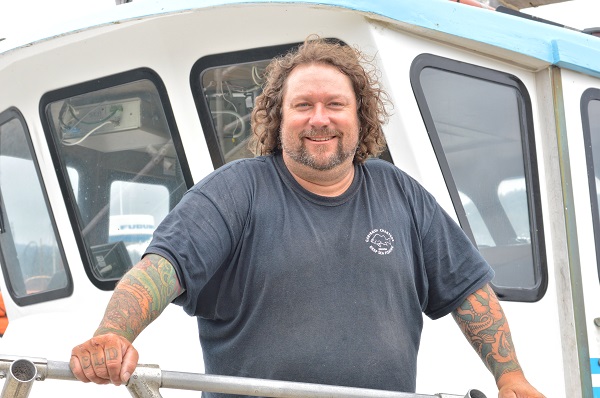 Norwester Captain Lance
Captain Lance has been working on boats since he was in 7th grade. A commercial crabber in the winter, and a charter captain in the summer, you would think he gets his fill of fishing….But on his rare days off, you will find him on the river with his kids, fishing pole in hand!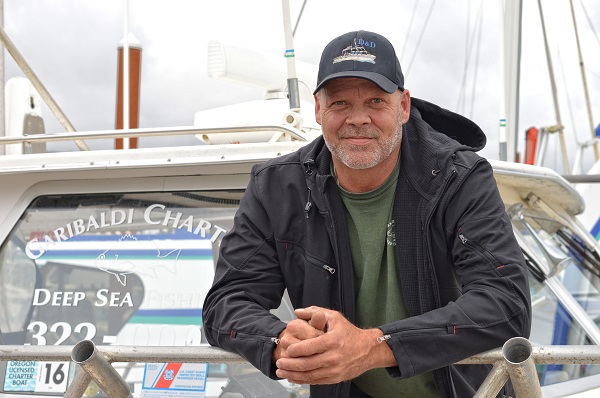 D&D Captain Rob
A commercial crabber as well as a charter skipper, Rob is an avid fisherman. He studies the habits of fish, researches new techniques and gear, and uses his knowledge to help his customers catch more fish. When he's not fishing or crabbing (which is rare!), Rob enjoys riding his dirtbike. No fish is safe when Rob is aboard the D&D!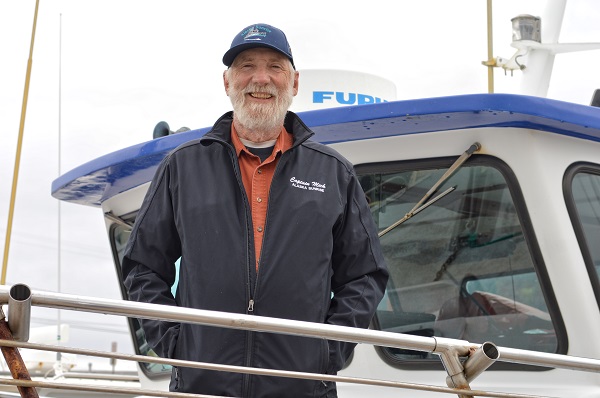 Alaska Sunrise Captain Mick
Captain Mick has been driving boats for over 30 years, and fishing the Oregon Coast waters for even longer. In 1999, he and his family sailed his 41' ketch, the Kiya, from Garibaldi to Costa Rica and back! He has been skippering Garibaldi Charters boats since the year 2000. He loves being a grandfather, fishing, sailing, hunting, and working on his boats, but mostly he loves just spending time on the ocean.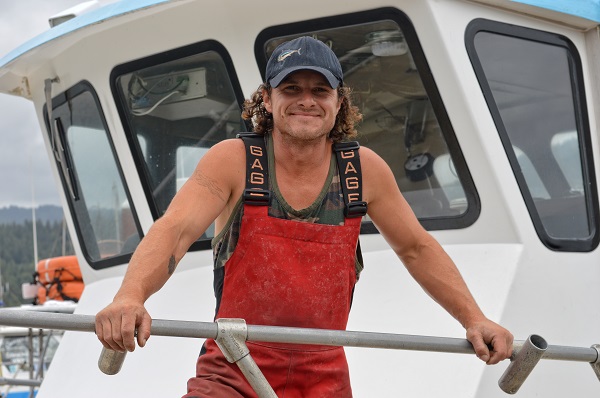 Deckhand Mitch
You would be hard-pressed to find a deckhand that is more enthusiastic about fishing than Mitch! A life-long angler and hunter, Mitch enjoys helping folks experience fishing for the first time. Happy to help and quick on his feet, Mitch will bring an element of fun to your fishing experience.  Mitch usually works the Norwester with Captain Lance. On his occasional days off, he enjoys spending time with his wife and three kids.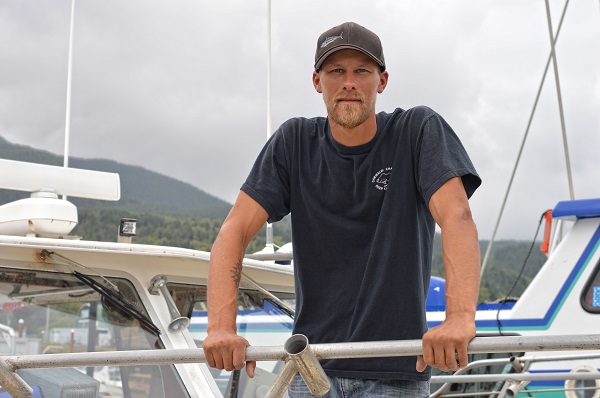 Deckhand Terry
Terry is eager to help, and enjoys meeting the wide variety of people that fish with Garibaldi Charters. He is always happy to share his experience and offer suggestions to make your fishing experience even better. You will often find Terry hard at work hours after the trip is over, making sure everything is in order for the next fishing adventure!  Terry usually works the Alaska Sunrise with Captain Mick.
Deckhands
Willie & Joanne
Willie and Joanne are a one-of-a-kind find! A husband and wife team, they work hard to keep the Alaska Sunrise spic-and-span while providing assistance and guidance to each and every customer. Both are avid fishermen with their own boat during the off-season. Whether you are a first-timer or an old-timer, this crew has the know-how to help you catch more fish!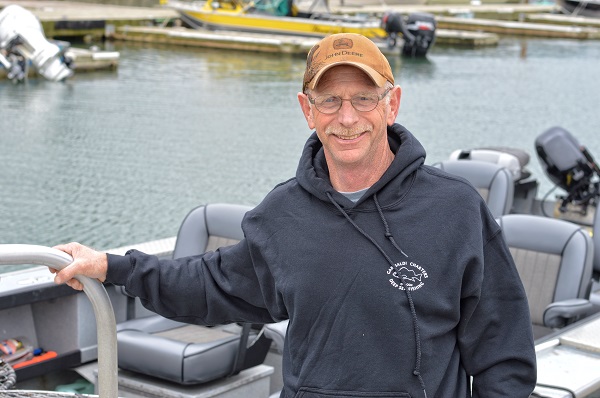 Waterskipper Captain Chad
Captain Chad started fishing at age 7 with his dad in the Columbia at Buoy 10, then moved on to fishing for king crab in the Bearing Sea at age 18. Chad followed in his father's footsteps, becoming an expert in the art of salmon fishing, and has been fishing the Northwest for the last 30 years. In his time off he enjoys taking his 5 grandsons fishing and passing on his knowledge and passion for the sport to them. Now that his family is raised, Captain Chad enjoys passing this same experience on to his clients.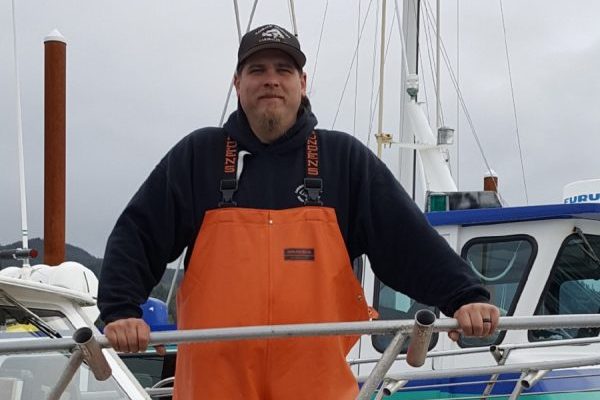 Deckhand Jade
Jade is an avid fisherman – even during his time off. Salmon, Steelhead, Lingcod, Tuna – you name it and Jade has caught it!  With plenty of helpful tips for anglers of any skill level, Jade can assist you in making the most of your fishing adventure. Jade typically works the D&D with Captain Rob. When he's not working on the ocean, he takes time to enjoy a variety of outdoor activities with his wife and kids.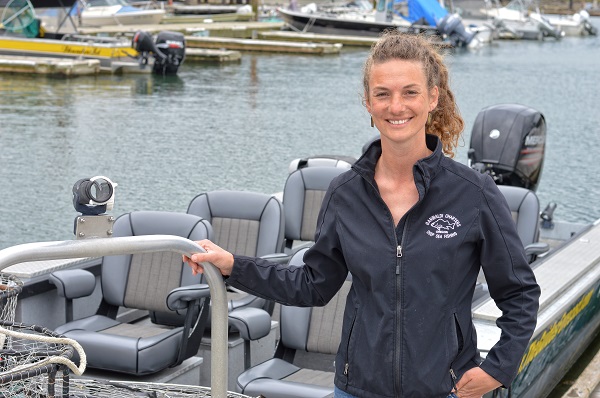 Captain Tamara
Captain Tamara has worked in the charter fishing industry since 1999. She has worked as a guide boat captain in Alaska, a dive boat captain in Florida, and a charter boat captain in Oregon. Although you will mostly find her in the Garibaldi Charters office taking reservations, she enjoys taking out Bay Tours and Crabbing Tours, as well as the occasional Bottom Fishing run. She loves spending time on the water with her husband, two kids, and "Captain Bodock".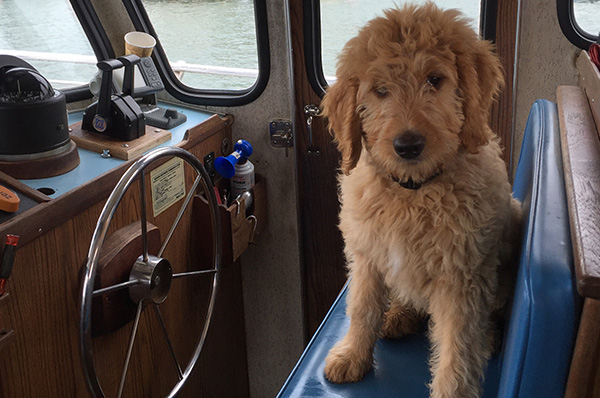 Captain Bodock
Captain Bodock is a Goldendoodle, and loves the water! You will mostly find him asleep in the office (under your feet), but he is always ready for a good scratch behind the ears!